To successfully implement the HI-SCAN 10080 XCT CT HBS scanner on a new mezzanine platform without compromising the existing operation, we worked closely with the Sydney airport team and underwent an extensive process in planning and executing this project.

The existing platform resonance was measured and validated in simulations to help us better assess the buildability of the new platform. To ensure the CT scanner was installed without compromising existing operations, a lot of attention was put into the construction of the new custom-built platform. This includes several intricate manoeuvres and modifications to the baggage handling system (BHS), and existing cable and fire systems infrastructure. On top of this, we also worked on the fabrication and construction of the steel, managed the construction of the platform and the demolition and reinstatement works of the building.
After the new platform was constructed, we continued to repeatedly measure the resonance and simulation for every modification we made. These insights and results collected will help us provide future cost-effective solutions for our customers.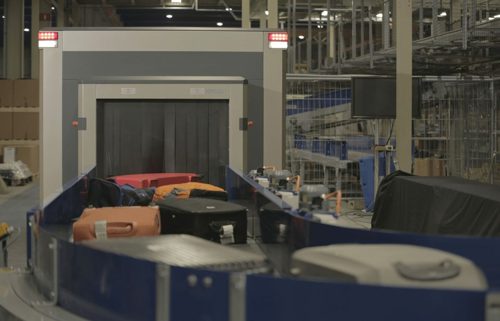 The installed HI-SCAN 10080 XCT is a Standard 3.1 approved hold baggage scanner which uses dual-view, dual-energy full 3D volumetric CT imaging and reconstruction. With high image quality and low false alarm rates, it provides a higher level of automatic threat detection. Image analysts can toggle between 2D and 3D images—whichever view that works best for them to carry out the inspection efficiently.