But the more individuals Josephine County deputies arrest, the more contraband, particularly drugs, ends up in the county jail, causing a problem for inmates and staff.
"Drugs are a problem in any facility," said Daniel, "and I was looking for a way to better address that problem."
He began looking for a solution in 2017 and came across the B-SCAN by Smiths Detection, a transmission X-ray body scanner used by facilities across the country to detect concealed contraband.
Daniel did some research and found that although the technology has been shown to be an effective tool for catching contraband, only one county in the state was using a body scanner. Through the Oregon State Sheriffs' Association, he was able to get nine other counties to join in a bid on a group purchase of body scanners by the end of that year.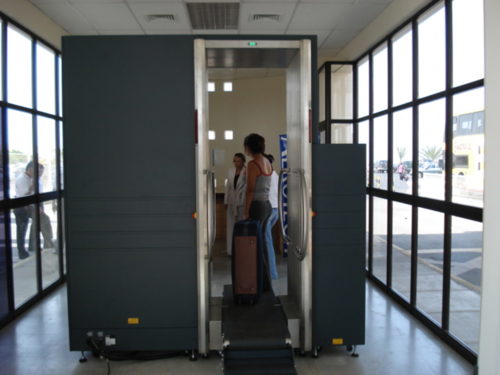 They acquired the B-SCAN machines through Command Sourcing, which was already a known and trusted vendor of OSSA.
"Josephine County led the charge to bring the technology to the state," said Daniel, "and we saved a significant amount of money on each one by buying as a group."