Smiths Detection began its partnership with French Customs in 1995, when the agency became one of the first in the world to install an X-Ray scanner to screen vehicles in Le Havre Port followed by another one in Calais Port.
At this time, in partnership with Smiths Detection, the agency deployed four mobile X-ray inspection systems "HCVM L" throughout the French territory. Inaugurated by then French Budget Minister Jean-François Copé, the scanners are operating near main roads and strategic highways.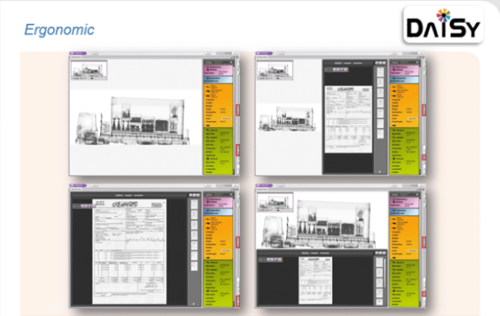 Still used today, the X-ray inspection system HCVM L is easily transferable from location to location and is ready for operation in less than 30 minutes. In mobile-scanning mode, it can scan up to 25 trucks in an hour, or up to 100 trucks an hour in pass-through mode.
In 2014, the mobile scanners were enhanced with the implementation of the Graphic User Interface (GUI) "DaiSy". The software platform is designed to improve operator efficiency, offering Customs officers a variety of customisable image treatments, options and comparison tools from a single workstation. The ergonomic and intuitive GUI requires no more than two mouse-clicks to perform image analysis, allowing timely interpretation of images and verification of cargo. The software and hardware upgrade of the computing system has improved functions and capacities but also extended the life of the scanning system.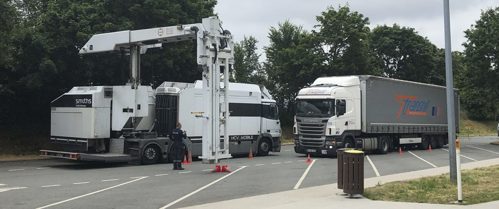 Control operation by French Customs with their mobile scanner HCVM L at Saint Goustan rest area in Auray, Morbihan on RN165 main road helping identify threats and contraband items more easily and accurately.