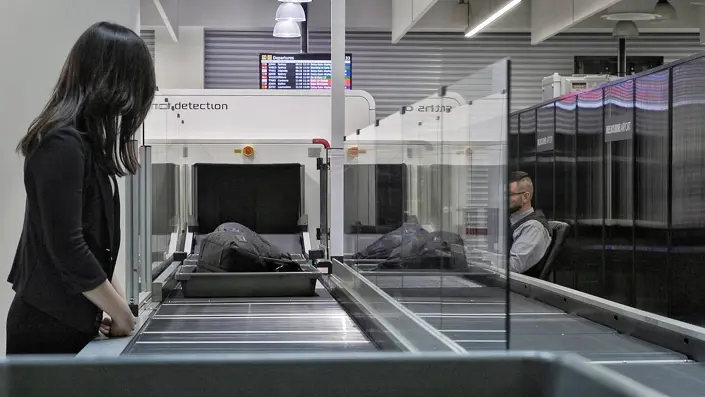 Smiths Detection, a leading threat-detection and security technology company, today announces that, with the support of its local partner Eastronics, the HI-SCAN 6040 CTiX has been formally approved by the Israeli Prime Minister's Office (IPMO) for use by state ministries and all Israeli entities regulated by the IPMO.
The HI-SCAN 6040 CTiX, which has TSA AT-2 and CPSS certification as well as ECAC and STAC EDS CB C3 approval, provides advanced screening of carry-on baggage and high-level explosives detection using computer tomography (CT) technology. The scanner produces high quality, volumetric 3-D X-ray images in real time, allowing for quicker and more accurate assessments of a bag's content without the need for the removal of electronic devices and liquids. Its deployment improves security outcomes and passenger safety; increases throughput; and creates a smoother screening process for both passenger and operator.
By minimizing touch points through the security process, HI-SCAN 6040 CTiX scanners also support COVID-19 health and safety measures at the checkpoint. With automatic detection capabilities and low false alarm rates, unnecessary interaction between passengers and operators is reduced and physical distancing can be more easily implemented with faster screening. With liquids and laptops allowed to remain in bags, the number of trays handled by both staff and passengers is drastically reduced.
Richard Thompson, Global Director Aviation for Smiths Detection said, "Achieving approval from the Israeli Prime Minister's office is testament to the advanced detection capabilities that HI-SCAN 6040 CTiX can offer. CT technology, which is being rolled out in airports around the world, can revolutionize checkpoint screening by significantly enhancing safety and security, as well as dramatically improving passenger experience. Not only does the HI-SCAN 6040 CTiX address the threats of the future, but also the near-term challenges posed by COVID-19."
To further enhance the efficiency and detection accuracy of HI-SCAN 6040 CTiX, Smiths Detection's iCMORE weapons detection software is now available to be seamlessly integrated with the CTiX, offering automatic detection of handguns (pistols, revolvers), gun parts, flick and fixed-blade knives. This object recognition software, powered by algorithms, significantly reduces the screening burden on the operator.
For more information, please visit: https://www.smithsdetection.com/products/hi-scan-6040-ctix/
###