All three size configurations of the HI-SCAN 6040 CTiX now approved by the TSA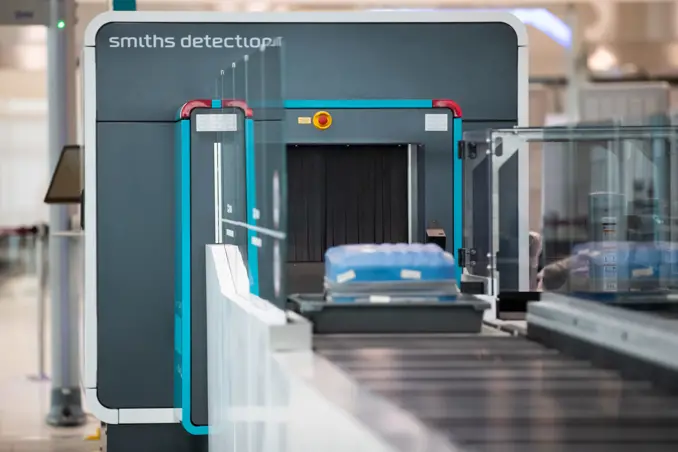 Smiths Detection, a global leader in threat detection and security screening technology, today announces that its checkpoint Computed Tomography (CT) scanner, the HI-SCAN 6040 CTiX, is now qualified on the TSA's Checkpoint Property Screening System (CPSS) Qualified Products List (QPL) for base, mid and full-size configurations. In addition, the system also has been placed on the TSA's Acceptable Capability List (ACL), meaning that it can now be purchased by airports and airlines and donated to TSA as part of the TSA's Capability Acceptance Process (CAP) program.
The TSA established the CPSS Program to test and qualify computed tomography (CT) systems for use at airport security checkpoints across the United States. The three configurations include Base-sized, for configurations that include manual diverters; Mid-sized, featuring an automated diverter; and full-size, which includes an automated bag diverter and smart automatic tray return system. The Full-sized configuration has been awarded with Smiths Detection's smart automatic tray return system, iLane, which may streamline the screening process, increase throughput, optimize operational costs, and improve passenger experience.
The HI-SCAN 6040 CTiX uses both visual operator inspection and automated object recognition, leading to low false-alarm rates. The scanner allows for electronics and liquids to remain in bags, increasing passenger throughput, which is further enhanced by its belt speed as well as improving security and reducing touchpoints. The HI-SCAN 6040 CTiX can be deployed utilizing existing infrastructure at some locations, helping save time and money in lane integration and renovation. The images produced with CT scanning technology can be further enhanced with Smiths Detection's sophisticated object recognition algorithm software iCMORE.
"We're thrilled that the HI-SCAN 6040 CTiX is now featured on the TSA's QPL and ACL lists," said Smiths Detection Inc President, Inder Reddy. "This system offers the highest quality images, fastest belt speed and lowest energy use; meaning it provides higher levels of safety, security, and increased passenger throughput, leading to a better experience, while keeping energy use down."
The TSA's CPSS program is designed to replace the previous generation of X-ray scanners at airports across the US with the latest CT X-ray scanning technology. Today's news follows the announcement in September 2022 that Smiths Detection's HI-SCAN 6040 CTiX was included on the TSA's CPSS Mid-Size QPL.