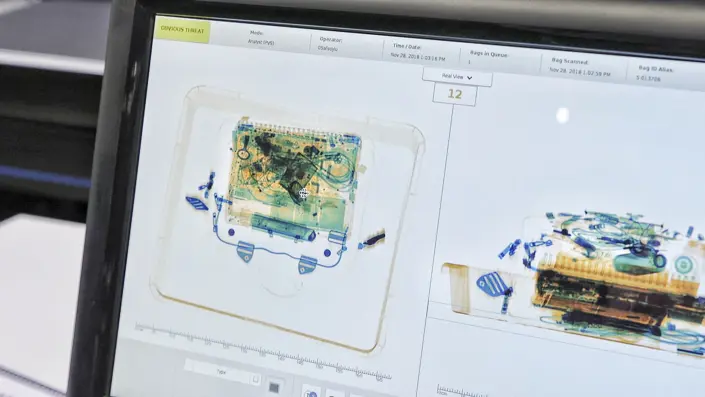 Airport security can often be a frustrating and anxiety-inducing experience for travellers. While 57 percent of passengers feel uncomfortable with the removal of personal items from bags, 48 percent would prefer not to be asked to remove laptops and large electronic devices from carry-on luggage, according to a recent survey from the International Air Transport Association (IATA).
Fortunately, new baggage-screening devices that use computed tomography (CT) technology can remove this inconvenience, allowing passengers to leave both large electronic devices and liquids in their bags as they pass through security. This helps reduce stress at the start of a journey and contributes to a more enjoyable passenger experience.
Recently, Heathrow Airport announced a £50 million investment in CT technology for screening carry-on baggage at all four of its terminals, in a move that will enhance safety and streamline the experience of both passengers and security colleagues.
Smiths Detection can confirm that its technology – the HI-SCAN 6040 CTiX cabin-baggage screening system based on the latest CT technology – has been used by the airport in trials in the past year.
The Hi-SCAN 6040 CTiX creates more detailed 3D images than are possible with conventional x-ray scanners, thereby increasing the efficiency of security screening. Originally used in hospitals, Computed Tomography (CT) is an advanced X-ray technology which also allows for the layered 3D images to be rotated and dissected, enabling more efficient detection of threats and potentially ending the need to take liquids and laptops out of bags. As fewer trays need to be handled, because liquids and laptops can remain in bags, there can be a significant increase in checkpoint throughput.
In addition to its use in the trials at Heathrow, the HI-SCAN 6040 CTiX has been deployed in successful trials across the globe, including in Australia, Germany and the United States. It has also been purchased by airports in Korea and Japan. The HI-SCAN 6040 CTiX has also achieved the highest level of Transportation Security Administration (TSA) certification and European Civil Aviation Conference (ECAC) for the security screening of carry-on baggage.