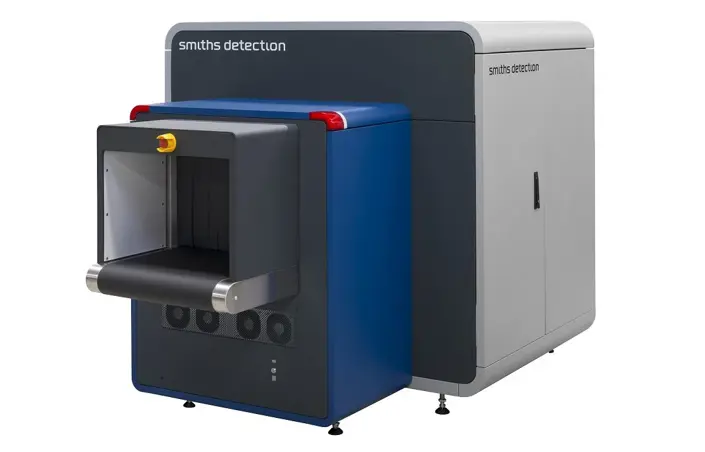 Smiths Detection's HI-SCAN 6040 CTiX has been approved to proceed with live baggage screening tests at two U.S. airports: Los Angeles International Airport and St. Louis Lambert International Airport. This is part of a larger TSA initiative to install Computed Tomography (CT) scanners in checkpoints at select U.S. airports as a step forward in their continuous efforts to raise the baseline for aviation security.
Smiths Detection is a leader in applying advanced imaging technology for aviation, ports & borders and critical infrastructure applications around the world. Smiths Detection's latest innovation, HI-SCAN 6040 CTiX, has been developed to enhance airport checkpoint screening measures and processes. It integrates easily into current security lanes, and is also expected to improve productivity. The system generates precise 3D images which, combined with the capability of automatic explosive detection, will eliminate the need to remove electronic devices and liquids from carry-on baggage in the future – helping to improve the passenger's airport experience.
Cameron Ritchie, Vice President, Technology & Product Development at Smiths Detection Inc., said, "Smiths Detection is among the first companies to test CT-based checkpoint scanners in U.S. airports. We have developed the HI-SCAN 6040 CTiX based on our extensive experience serving both TSA's checkpoint and checked baggage screening requirements. The HI-SCAN 6040 CTiX is the result of applying Smiths Detection's decades of global aviation security experience to provide airports with improved productivity, higher throughput and lower costs for checkpoint screening."
The HI-SCAN 6040 CTiX is a key component of Smiths Detection's advanced integrated screening solution. This includes the iLane, a sophisticated automated checkpoint lane, which automatically separates suspicious belongings during screening; Checkpoint.EvoPlus, an advanced screening and management platform; and IONSCAN 600, which is the latest generation of trace detection technology.
###