The delivery of HI-SCAN 6040 CTiX machines at Rome Fiumicino Terminal 1 is already leading to a reduction in passenger time spent at security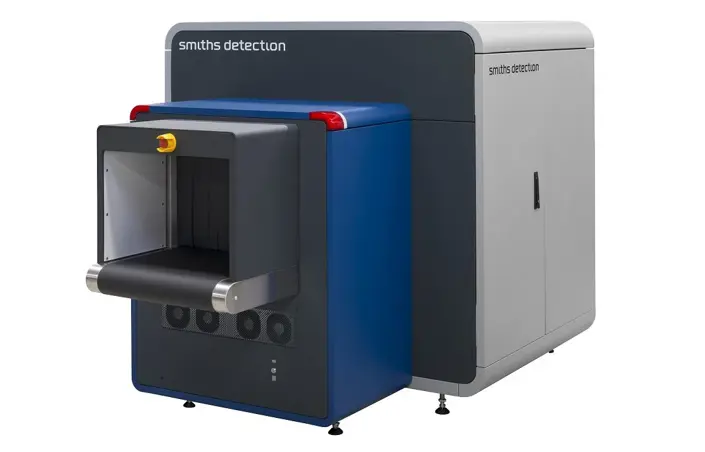 Italy's largest airport, Rome's Fiumicino International Airport 'Leonardo da Vinci', is seeing passengers speed through security screening following the deployment of the HI-SCAN 6040 CTiX carry-on baggage screening technology from Smiths Detection, a global leader in threat detection and security screening technologies. Fiumicino International Airport was recently awarded 5-Star by Skytrax and has been awarded ACI Europe Best Airport four times in the last five years. The airport is well known in the industry for its high level of automation in processes and for persistently setting new standards of service excellence.
The use of Computed Tomography (CT) technology allows passengers to leave electronics and liquids in bags rather than removing them for screening, which further improves the customer experience and improves security effectiveness and waiting times.
Smiths Detection's leading CT checkpoint technology produces high-resolution volumetric 3D images for quicker and deeper baggage assessment, automatic explosives detection and low false-alarm rates. The systems, which have achieved ECAC EDS Cabin Baggage C3 certification, can be further advanced through integration of AI such as Smiths Detection APIDS technology, which can automatically highlight non permitted items to further improve security outcomes.
Currently operational in the main checkpoint in Terminal 1, the airport will continue to introduce the HI-SCAN 6040 CTiX throughout 2023 in the other main checkpoint in Terminal 3.
Gabriel Pequignot, Smiths Detection Head of Market, said: "We're delighted by the early results that we're seeing at Rome's Leonardo da Vinci airport. The installation of Smiths Detection's world-leading passenger CT technology is a reflection of the airport's commitment to security, passenger experience and improving operational process – and a demonstration of why they have been awarded ACI Europe Best Airport and 5-Star by Skytrax."
Marco Stramaccioni, Chief Executive Officer of ADR Security for Leonardo da Vinci Rome International Airport, said: "Aeroporti di Roma looks forward to being a frontrunner for passenger experience and security at Leonardo di Vinci Rome International Airport. As passenger numbers increase, we will be well placed to efficiently screen passengers, reducing the burden on our operators. By harnessing the power of CT technology, we have futureproofed our security checkpoints."
Smiths Detection's HI-SCAN 6040 CTiX is certified by the U.S. Transportation Security Administration (TSA) under the Accessible Property Screening System (APSS) program to detection standard 6.2, Level 1, permitting the scanner to operate at an enhanced level with lower false alarm rates, as well as ECAC and STAC EDS CB C3 approval.