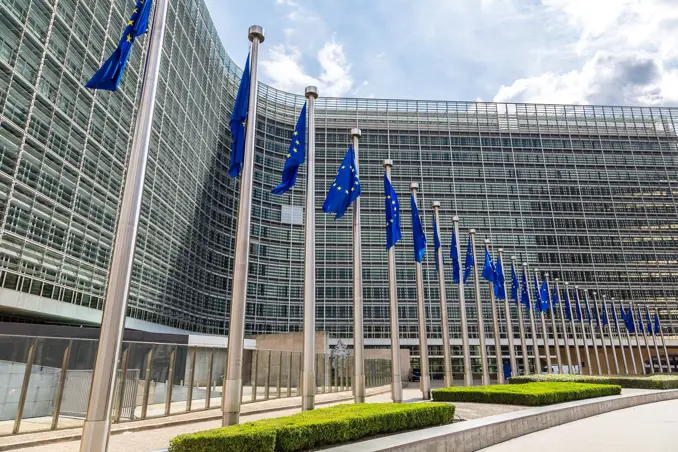 Smiths Detection's advanced explosives and chemical trace-detection technology is to be deployed in a broad security initiative that was launched today by the European Commission. Smiths Detection has leased equipment to be used in coordinated, operational trials in public spaces – including transport and other high-risk targets – in multiple European Union Member States.
The launch of this new security initiative coincides with the inauguration of the European Commission's new law-enforcement training centre – also officially opened on 20th May 2019 in the presence of Commissioner for Security Sir Julian King – which will feature several of Smith products such as Smiths Detection's LCD personal chemical detectors.
In the face of evolving threats, the European Commission is continuing its support for Member States in implementation of the 2017 EU Action Plan on Strengthening Protection of Public Spaces and EU CBRN Action Plan in detecting threats and reducing the vulnerability of public spaces to mitigate the consequences of terrorist attack.
Accordingly, the European Commission (DG HOME) has launched jointly with security authorities in Belgium, Netherlands, Luxembourg and Spain a protection trial, which has been designed to offer the law-enforcement community an opportunity to experience different technologies and introduce the use of such technologies in different public areas.
The EU protection trial will be initiated during the EU Heads of State Summit taking place in Brussels on 28 May 2019. Three different types of trace detectors are included in the lease: TRACE-PRO for revealing traces of explosives on people, vehicles and surfaces; LCD personal chemical detectors; and the portable, desktop IONSCAN 600, which detects and identifies trace amounts of both explosives and narcotics.
"This initiative fosters public-private cooperation to enhance the protection of public spaces, while still allowing freedom of movement with very limited levels of disruption to people's daily lives," commented Tony Tielen, VP Europe, Africa and Marketing, Smiths Detection. "We are delighted to be participating in this ground-breaking project and working in partnership to improve public protection. This project allows Smiths Detection's trace equipment to be fully tested in a truly operational context, assessing both its value and impact when utilised in a range of field situations."
Various security units in different operational environments and conditions will be involved, from counter-terrorism investigator units to front-line police officers operating in public spaces. The units involved are the Belgian Federal Police; the Dutch Marechaussee; the Luxembourg Police and Luxembourg Civil Aviation Security (DAC); and the Spanish Guardia Civil (GAR).
Smiths Detection contact details
Natasha Perfect
Smiths Detection
Director, Global Communications
Tel 0044 7583 586 263
natasha.perfect@smithsdetection.com