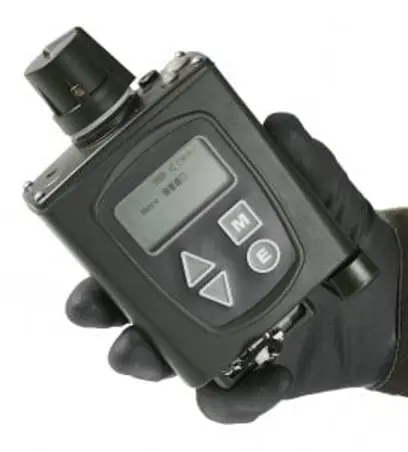 With tens of thousands of M4A1 units supplied to U.S. troops worldwide, JCAD is one of the most widely used chemical warfare agent detectors in history. The CED adaptor development effort expands the currently fielded M4A1 JCAD vapor detection capability to allow for the detection of low volatility compounds, explosives, and pharmaceutical based compounds, without any modification to the existing JCAD hardware. This expanded detection capability will provide additional protection for service personnel in the field.
The CED initiative attempts to enable technology re-use to leverage existing investments in fielded equipment. Research and development began in 2017 and will continue through 2018.
The JCAD is based on SDI's Lightweight Chemical Detector (LCD) product line of advanced, easy-to-use and lightweight threat detection devices that are handheld or easily strapped to a belt. The LCD is a cost-effective and reliable solution that protects military personnel, police and hazmat responders by alerting operators to toxic substances and dangerous chemicals detected.
"As our enemies continue to develop more explosives and chemical weapons across the globe, our warfighters need cutting-edge solutions to help protect them in their mission. This latest development program pairs SDI's world-class explosives detection capabilities with one of the most advanced defense agencies in the world," said Shan Hood, President of SDI.
For more information, please visit:
https://www.smithsdetection.com/products/lcd-3-3/
###
Smiths Detection, part of Smiths Group, is a global leader in threat detection and screening technologies for military, air transportation, homeland security and emergency response markets. Our experience and history across more than 40 years at the frontline, enables us to provide unrivalled levels of expertise to detect and identify constantly changing chemical, radiological, nuclear and explosive threats, as well as weapons, dangerous goods, contraband and narcotics.
Our goal is simple – to provide security, peace of mind and freedom of movement upon which the world depends. For more information visit www.smithsdetection.com.