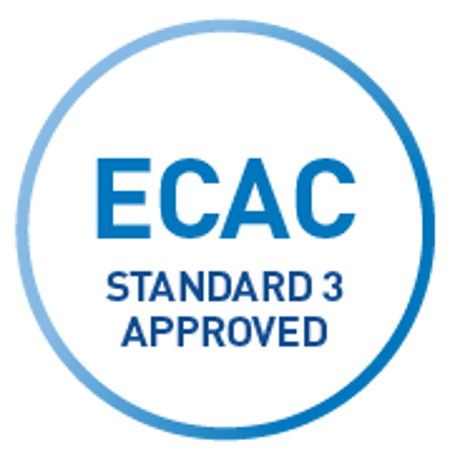 Wiesbaden – 10 October 2017: Smiths Detection has been selected by the
District Government of Upper Bavaria
to supply ECAC Standard 3 EDS hold baggage screening systems to Munich Airport. The contract comprises 25 x HI-SCAN 10080 XCT advanced scanners which amalgamate high resolution X-ray technology, computed tomography (CT) and advanced detection algorithms to deliver exceptional levels of security whilst also increasing operational efficiency. A
service
agreement is also included.
The scanners will not only detect the explosives threats specified by the new standard, but can also be easily upgraded to meet future requirements to identify evolving threats. Combining a very fast belt speed with a large rectangular tunnel, they offer a continuously high throughput of up to 1,800 bags per hour. Extremely sharp, full colour, high resolution images, as well as a low false alarm rate also support the greater levels of efficiency required by the new regulations.
Munich is Germany's second largest airport and the only one in Europe to be awarded 5-star status in the Skytrax World Airport Rating. It already handles 100 airlines flying to over 250 destinations in over 70 countries with plans for further development. The new technology will deliver the efficiencies required by such a busy hub both now and in the future.
"We welcome the opportunity to help airports in
upgrading to ECAC Standard 3
. It is a major step but the rewards are significant in terms of higher levels of security and operational efficiency," explained Tony Tielen, VP EMEA for Smiths Detection. "The new equipment will be seamlessly integrated into Munich Airport's existing infrastructure to ensure smooth ongoing service during the upgrade."
To be deployed in both terminals, the first three scanners will be installed and fully operational by the end of this year. The remaining installations will be progressively rolled out between 2018 and 2021. Also included in the deal are 49 Level 2 and 3 workstations and a Matrix Server.
HI-SCAN 10080 XCT key features:
EU/ECAC EDS Standard 3 approved
Laboratory certified for high-speed checked baggage screening by the United States Transportation Security Administration (TSA)
Belt speed of 0.5m/sec (98.5ft/min)
High throughput of up to 1800 bags per hour
Large tunnel capable of screening objects 100 x 80 cm (39.4 x 31.5in)
A dual-energy X-ray line scanner with full 3D volumetric Computed Tomography (CT) imaging and reconstruction, the HI-SCAN 10080 XCT is the next generation high-speed checked baggage explosives detection system (EDS).
With a belt speed of 0.5m/sec (98.5ft/min) and a large 1070 x 810mm (42.1 x 31.9in) rectangular tunnel, the HI-SCAN 10080 XCT provides the most economical solution for airport checked baggage screening requirements. This combination of belt speed and tunnel size will provide baggage handling systems the capability to process a throughput of up to 1800 bags/hour with object sizes of up to 1000 x 800 mm (39.4 x 31.5in).
The HI-SCAN 10080 XCT is designed to integrate easily into newly implemented Hold Baggage System (HBS) configurations or as a replacement for current baggage handling systems.
Further details on the Smiths Detection HI-SCAN 10080 XCT can be found here: 
HI-SCAN 10080XCT
.
About Smiths Detection
Smiths Detection
, part of Smiths Group, is a global leader in threat detection and screening technologies for aviation, ports and borders, urban security and military markets. With more than 40 years of field-tested experience, we deliver the solutions needed to protect society from the threat and illegal passage of explosives, prohibited weapons, contraband, toxic chemicals and narcotics.
Our goal is simple – to provide security, peace of mind and freedom of movement upon which the world depends. For more information visit 
www.smithsdetection.com