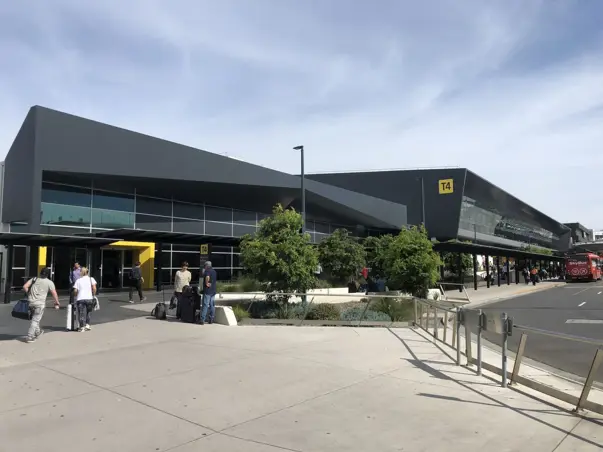 Smiths Detection, a global leader in threat detection and screening technologies for aviation, ports and borders, urban security and defence markets, today announced that it is working with airports in Australia to introduce the latest in Checkpoint Computed Tomography (CT) and automated lane technology, starting with a trial at Melbourne Airport.
Leading the way in providing advice and solutions to the Australian market, Smiths Detection has integrated three of its latest offerings, to install the first ever ECAC EDS CB C3* certified solution in Australia. This solution delivers a more stringent security outcome while improving passenger experience, making the process more efficient without the need to remove electronic devices or carry-on liquids from baggage.
The three systems integrate to streamline operations and the overall screening process. This results in a highly efficient information flow, all whilst maintaining data integrity. Each component serves a specific need:
The HI-SCAN 6040 CTiX cabin baggage screening system utilises the latest CT technology and provides the highest level of security while improving passenger throughput and lowering overall costs for airports;
iLane.evo is an effective automatic tray handling system, designed to provide a seamless journey through the Checkpoint whilst removing bottlenecks and delivering a steady flow of trays;
Checkpoint.Evo Plus Checkpoint Management Software integrates all components together to offer a single, integrated solution to better assist security staff. With highly intuitive image analysis capabilities and a management and reporting server with a real-time operational KPI dashboard, this enables instant decisions on resource allocation, identifying bottlenecks in the screening process and provides data analytics to assist with resource planning and overall administration.
The latest International Air Transport Association (IATA) Survey has revealed that the two biggest pain points for travellers are airport security and the boarding processes. 57 percent of passengers thought it was intrusive to remove personal items from bags, and 48 percent disliked being asked to remove laptops and large electronic devices from carry-on luggage[1]. It is no surprise therefore that airports are constantly seeking new solutions to improve the traveller experience, including providing a more seamless and comfortable experience at security checkpoints.
Melbourne Airport Chief of Aviation Simon Gandy said the airport had gained valuable insights into the operation of the new technology as a result of implementing the trial in collaboration with Smiths Detection.
"Thanks to the pilot program we are able to better understand how in the future passengers can pass through security screening without having to divest their items, which simplifies the start of the traveller journey right from the outset. As Australia's busiest 24/7 airport we will continue to find ways to implement new technology and upgrades that will improve the traveller experience from the road to the runway," said Mr Gandy.
"The quality of x-ray imagery and software functionality is also superior to what we have seen previously and will certainly shape the way the aviation industry works in the future, and we look forward to sharing our findings with airports globally."
Jordan Thrupp, Managing Director, Smiths Detection, said "Melbourne Airport saw over 36 million visitors in FY17/18, with a strong outlook for further growth. This growth will lead to a continued increase in the number of passengers travelling through Melbourne Airport, and our technology can aid in improving their safety and convenience. Smiths Detection is pleased to partner with Melbourne Airport to trial this important new capability that will significantly enhance operations and improve security. We look forward to assisting the Australian aviation market in understanding, and using CT technology, particularly as the Australian government works towards enhancing aviation security screening regulations".
Smiths Detection has more than 2,300 CT systems and 75,000 X-ray systems in more than 180 countries and over 24,500 explosive trace (ETDs) detectors installed worldwide.[2]
[1] IATA 2018 Global Passenger Survey
[2] SITA and Air Transport World's Passenger IT Trends Survey 2015
###