Set to become the world's third-largest airport with its latest expansion, Incheon International Airport is staying ahead of threats with Smiths Detection's next generation explosives detection systems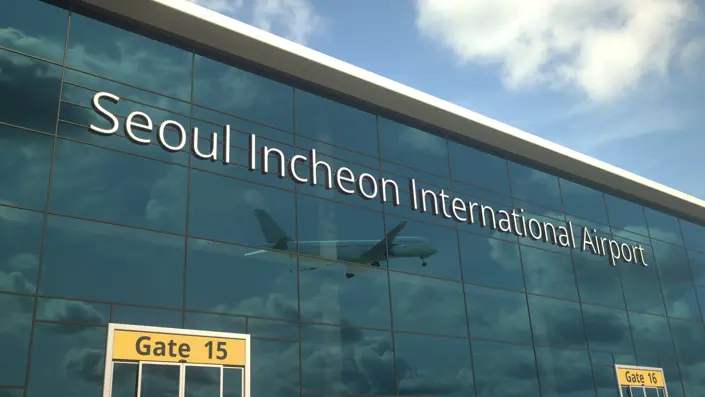 Smiths Detection, a global leader in threat detection and security screening technologies, today announces it has been selected by Incheon International Airport Corporation (IIAC) to deploy its high-speed explosives detection system (EDS) HI-SCAN 10080 XCT for hold baggage screening at Incheon International Airport (ICN) Terminal 2 as part of its Phase 4 Expansion Construction Project. The contract includes an equipment service agreement.
The expansion is projected to increase ICN's capacity to allow 29 million more passengers and create 60,000 new jobs[1]. This will make Incheon International Airport the third-largest airport globally[2].
"The expansion will help Incheon International Airport maintain its competitiveness as a world class aviation hub while establishing an airport-centered economic zone where major industries converge, boosting areas of the airport industry," said H. S. Kim, Director, BHS Engineering and Construction Team, IIAC. "A safe and secure airport environment is vital for such growth, IIAC is glad to have the trusted expertise and support of Smiths Detection in meeting our unique needs and future-proofing ICN's security capabilities and resilience."
The hold baggage screening system, HI-SCAN 10080 XCT features a dual-view dual-energy X-ray line scanner with full 3D volumetric computed tomography (CT) imaging and reconstruction for more accurate analysis, delivering a low false alarm rate. The system offers a high throughput of up to 1,800 bags per hour for a faster and more efficient screening process. Deployed in major airports like Heathrow Airport and Frankfurt Airport, the HI-SCAN 10080 XCT is both ECAC EDS Standard 3 and 3.1 approved and Transportation Security Administration (TSA) certified, the highest defined industry security standards.
"As air travel gradually resumes, there is no better time to introduce new security technology," said Aurelien Guilbert, Managing Director, North Asia, Smiths Detection "Incheon International Airport's expansion bodes well for the region and Smiths Detection is proud to support the region's recovery journey by providing security of the highest standard."
Installation is expected to be completed by October 2024. IIAC is keen on exploring adoption of Smiths Detection's iCMORE capabilities using Artificial Intelligence algorithms and advanced material discrimination to automatically detect an ever-expanding list of dangerous goods and lithium batteries to achieve maximum detection performance.
[1] Incheon International Airport
[2] Incheon airport initiates 4th phase expansion construction, injects $4.2 bil. (koreatimes.co.kr)