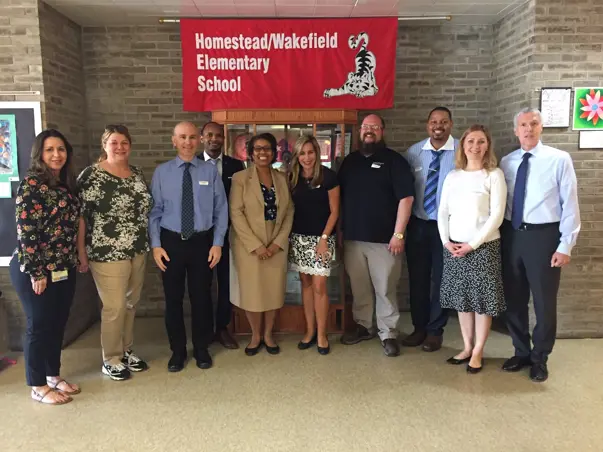 A team of 22 volunteers from Smiths Detection Inc.'s (SDI) Edgewood, MD location shared their business insights with students at Homestead Wakefield Elementary School through a partnership with the Junior Achievement organization, during a local Junior Achievement Day.
Bryant Butler, Order to Invoice Manager at SDI, who helped initiate the partnership with Junior Achievement, said, "SDI employees have a strong desire to play a positive role with mentoring the future business leaders of America. This event was an opportunity to build upon Smiths Detection willingness to make a positive impact in the communities in which we live and work."
Junior Achievement describes itself as, "the nation's largest organization dedicated to giving young people the knowledge and skills they need to own their economic success, plan for their futures, and make smart academic and economic choices."
A leading global business with its US headquarters in Edgewood, Maryland, Smiths Detection is committed to engaging with community leaders and organizations in Harford County and across the state. SDI has prioritized support for the local education system, and has made donations to local educational institutions within the past year.
Ted Costalas, Service and Research & Development Business Partner at SDI, said, "This was a natural extension of Smiths Detection's community involvement. It was a great opportunity to impact children of the area where we work, and it was inspiring to see such support throughout SDI."
Media Contacts:
Chad Kolton, Blueprint Communications, 571-414-0730, chad@blueprintcomms.com
Dana Knox-Gower, Smiths Detection, Communications and Marketing – Americas, 203-482-6752 dana.gower@smiths-detection.com