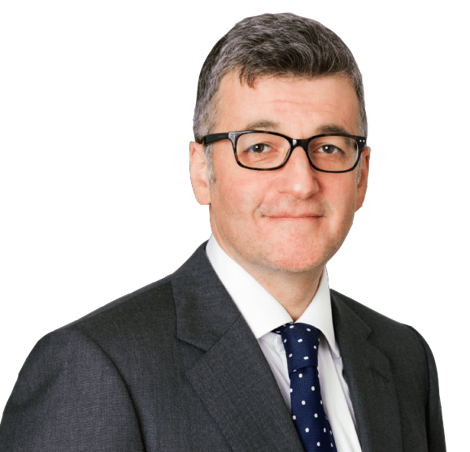 Smiths Group announces that Roland Carter has been appointed as President of Smiths Detection alongside his current role of President, Smiths Asia Pacific. This appointment is effective 1 March 2018.
Roland has been with Smiths Group for 27 years and has held numerous roles within the business. Prior to taking responsibility of Smiths Asia Pacific, Roland held management roles within Smiths Interconnect including President of the division.
The development of Smiths' businesses in Asia remains a key priority for the Group and consequently the Group also announced today that it has established an Executive Management Board for Asia.
This will help ensure the Group is best positioned to capture opportunities in this high potential growth market. The Board will comprise Andy Reynolds Smith (Chair), Roland Carter (President, Smiths Detection and Asia), John Shipsey (CFO), Sheena Mackay (Group HR Director), Chris Holmes (President, Smiths Medical) and Jean Vernet (President, John Crane).
The Board will have Executive responsibility for Asia as a whole, in close cooperation with the divisional management teams, with a particular emphasis on China and India.
Andy Reynolds Smith, Chief Executive of Smiths Group, commented:
"During his time with Smiths, Roland has demonstrated that he is highly capable of running complex global businesses and this, combined with his results orientation and proven leadership capabilities, makes him ideal to take Detection to its next stage of development."
Roland Carter biography:
Roland has been with Smiths Group for 27 years, holding numerous roles within the business. In 2017, he was appointed to the newly created role of President, Asia Pacific for Smiths Group. Prior to this, he was Managing Director for Smiths Connectors for ten years, before becoming President, Smiths Interconnect in 2014.
Roland is a Chartered Engineer, holding both a Bachelor's degree in mechanical engineering and Master's degree in electronics. He has worked and lived in France, Germany and Slovenia, as well as working extensively in the USA and Asia, in a broad range of roles servicing varied industries.
Media Enquiries
For all media enquires contact: corporate.communications@smithsdetection.com