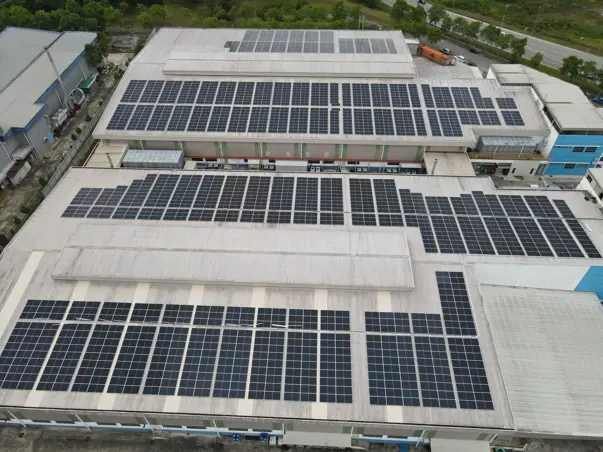 Smiths Detection, a global leader in threat detection and security inspection technologies, has completed the installation of 1,856 solar panels on the roof of its manufacturing site in Johor Bahru, Malaysia.
The solar panels will generate up to 1279kWp/kWh and provide the site with up to 25% of its annual energy needs, bringing a significant cost saving of over £100,000 (RM 544,712) annually.
Wai Shyuan Ong, Operations Director at Smiths Detection Malaysia, said: "The completion of this project is a milestone for Smiths Detection, and takes advantage the year-round sunshine in Malaysia."
The adoption of solar energy at the Malaysia site is a step towards ensuring sustainable energy sources for Smiths Detection, and reduces its demand on renewable energy grids at a national level as countries work towards the transition away from fossil fuels. Smiths Detection, and its parent company Smiths Group, is committed to achieving net zero emissions from its operations by 2040. Globally, 95% of Smiths Detection operations are powered from renewable sources.
John Ostergren, Chief Sustainability Officer at Smiths Group, said: "This is an incredible achievement for Smiths Detection and a demonstration of our commitment to a net zero future. We're looking forward to rolling out more projects, like this, to reduce our environmental impact."
Located in Kawasan Perindustrian Southern Industrial & Logistics Clusters (SiLC), Nusajaya, Johor Bahru, is a 130,000 square foot facility that manufactures systems that screen hand baggage, parcels, pallets and freight.