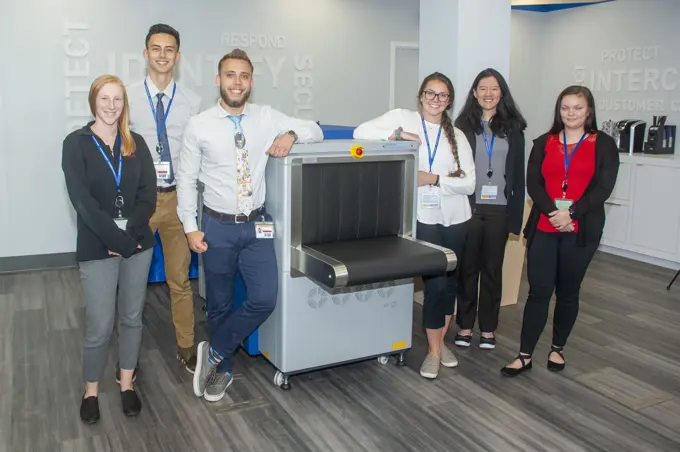 Smiths Detection Inc. (SDI) recently welcomed their latest group of interns to their Edgewood, MD and Newark, CA locations for the company's summer internship program. The program is a ten-week experience for participants who are paired with leaders, to help them develop real-world work skills in the area of science, technology and business management.
This year SDI selected thirteen interns, seven in Edgewood and six in Newark. Of those thirteen, several are pursuing technology-related degrees and have been assigned projects spanning from detection system product development, cutting edge machine learning work, to product marketing. One intern is also participating in the Smiths Group Finance Graduate Program, which offers the opportunity for successful candidates to enroll in a three-year program upon graduation.
Cheri Wideman, Vice President of Human Resources of SDI said, "The SDI internship program is a way to attract talent and offer practical work experience to students who are interested in pursuing degrees in advanced technology, engineering, business, and finance. It is also a way for the company to engage with communities helping to foster STEAM (science, technology, engineering, arts and mathematics) learning for young people."
SDI encourages students to participate in their internship program from colleges and universities throughout the United States. This year's interns are enrolled at: West Chester University (PA); University of Maryland Baltimore County; Towson University (MD); Christopher Newport University (VA); Baylor University (TX); Stevenson University (MD); University of Maryland; Oregon State University; University of Michigan;  University of Illinois at Urbana; and University of California (UC) – Irvine;  and UC — Davis.
Smiths Detection's internship program is one of a number of ways that the company supports education. In the last year, SDI has donated equipment to local colleges, provided volunteers to support an elementary school Junior Achievement Days, and hosted a multi-week Science program for girls.