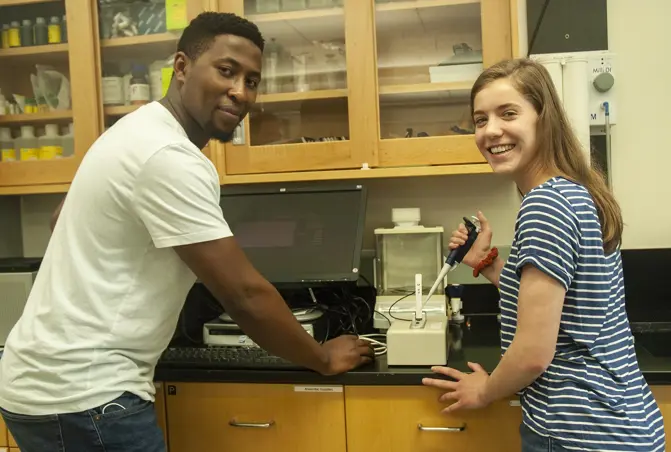 Smiths Detection Inc. (SDI) has donated biotechnology equipment to the laboratories at Harford Community College (HCC), located in Bel Air, MD. The donation to HCC consists of a range of detection and identification devices and accessories used in biological and DNA analysis.
The donation will be used to support the college's courses in genetics and Methods in Biotechnology. "This valuable equipment allows for the development of new lab experiences and advances the learning experience for our students in microbiology and genetics," said Dr. Daniel Ford, an assistant professor in the College's STEM Division. "We are most appreciative of this very generous donation."
Jim Hazel, MS Scientist with SDI's Trace Detection Group, said: "Smiths Detection promotes educational opportunities throughout Harford County because we are invested in advancing innovation and creativity.  We are fortunate to be able to offer equipment and service to furthering our community's interest in Science, Technology, Engineering, Arts and Math (STEAM) programs."
The HCC donation is part of SDI's commitment to fostering educational programs and community service.  As part of their community outreach this year, SDI also made a donation to the genomics core lab of The Milken Institute School of Public Health located at George Washington University; participated in Bel Air, MD's Homestead Wakefield Elementary School Junior Achievement Day; and hosted a four-week after school STEM Club for fourth grade girls attending MD's Havre de Grace Elementary School.