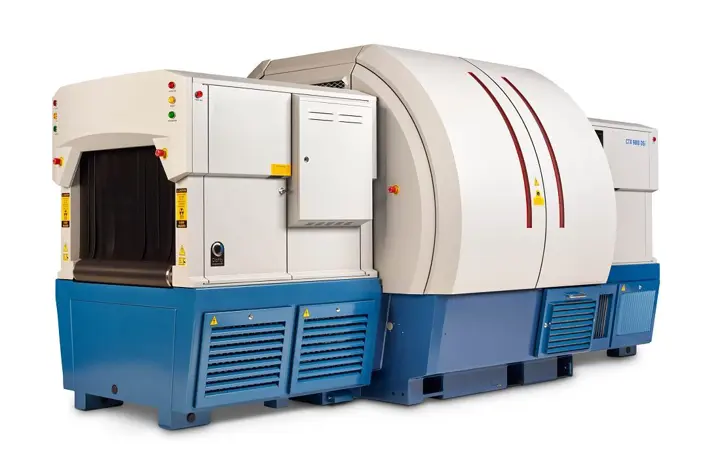 Global tender valued over USD50 million to deploy security technology solutions at 11 sites
Smiths Detection, a global leader in threat detection and screening technologies for aviation, ports and borders, urban security and military markets, today announced that the Airports Authority of India (AAI) has placed an order for multiple CTX 9800 DSiTM systems at a combined value of over USD50 million.
Through a global competitive tender process conducted by AAI, Smiths Detection won the bid to install and integrate high-speed explosives detection systems (EDS) for hold-baggage screening at 11 sites across nine airports in India, including Chennai International Airport and Netaji Subhas Chandra Bose International Airport in Kolkata.
"The Indian market is forecast to be the third-largest aviation market in the world by 2026*, so security is a mission-critical factor in enabling India's airports to be future-ready. Smiths Detection is honoured to partner with AAI – supporting airports to stay ahead of the evolving threat landscape with a technological solution that is fully compliant with regulatory requirements," said Jerome de Chassey, General Manager of Smiths Detection in India.
AAI manages a total of 125 airports in India and is responsible for creating, upgrading, maintaining and managing civil aviation infrastructure both on the ground and in the air. The organisation is also responsible for building new terminals for the many new small airports under development by the Government of India. Working in partnership with Smiths Detection, AAI will implement ECAC Standard 3 screening of hold baggage at Level 1 for inline systems across the country. This complies with regulations set by the Bureau of Civil Aviation Security (BCAS), the regulatory authority for civil aviation security in India.
Powered by leading-edge computed tomography (CT) technology, CTX 9800 can be configured to deliver throughput of up to 1,800 bags per hour and can be tailored to meet the specific needs of any legacy or new baggage-handling system. Approved by the European Civil Aviation Conference as meeting Standard 3 requirements, CTX 9800 is also certified by the U.S. Transportation Security Administration and the Civil Aviation Administration of China.
Smiths Detection' has installed over 4000 hold baggage solution units worldwide and are located in more than 70 percent of the world's 100 largest airports.
About Smiths Detection
Smiths Detection, part of Smiths Group, is a global leader in threat detection and screening technologies for aviation, ports and borders, urban security and military markets. With more than 40 years of field-tested experience, we deliver the solutions needed to protect society from the threat and illegal passage of explosives, prohibited weapons, contraband, toxic chemicals and narcotics.
Our goal is simple – to provide security, peace of mind and freedom of movement, upon which the world depends.
Media Enquiries
For all media enquires contact: corporate.communications@smithsdetection.com
*Sources :
http://www.iata.org/pressroom/pr/Pages/2015-11-26-01.aspx
https://www.hindustantimes.com/business-news/india-to-be-3rd-largest-aviation-market-by-2026-iata/story-NGofaOF8D2RFH2PLXk21zO.html