Our scenario based white paper explores common types of safety and security risks that specialized health and human services facilities may face and how they can address them with turn-key screening and analysis tools.
INTRODUCTION
Every year, millions of people around the world seek the help of health and social service  providers to address problems they are facing in their lives. Whether it is homelessness, drug and /or alcohol addiction, or mental illness, all people need a safe and secure environment to receive quality care and support.
Specialized facilities face a myriad of safety and security threats ranging from weapons to drugs. Similar to any place where there are groups of people living together, people's behaviour and interactions can often be unpredictable.
Ultimately, the responsibility to safeguard and secure a facility falls on its ownership, operators, and management. With the right technology, the highest standard of safety and security is achievable to help protect clients, staff and visitors.
SCENARIO #1: ADDICTION TREATMENT CENTRES
John is a 23 year old male with a history of numerous drug offenses. His crimes range from simple possession to a most recent charge of felony trafficking. As part of the legal consequences associated with his conviction, John was admitted to an inpatient drug rehabilitation program.
The rehabilitation facility has a visitation policy that allows family members to visit once a week, for one hour. John made arrangements with his brother to visit him. Figuring that the facility would be on the look out for traditional street drugs such as heroin and cocaine, he asked his brother to bring him enough K2/Spice (commonly referred to as synthetic marijuana) for him to consume himself as well as sell to other people to make some money. He was convinced the staff would never be able to find this drug and if he were randomly selected for drug testing, it would be undetectable.
When his brother arrived, he was asked to empty his pockets, remove his jacket, and place them on the X-ray inspection system conveyor belt to be screened for weapons and other contraband. He was then asked to walk through a metal detector. Neither of those security measures managed to detect the small glassine baggies containing the drug. Having made it through the security checkpoint and receiving the drug from his brother, he assumed he had gotten away with it.
After visitation, all residents and supervising staff were asked to form a single file line that led to a security guard – who was using an IONSCAN 600, a trace narcotics detector, to test resident's hands for unseen particles of drugs. The process, including analysis, took approximately ten seconds per person.
John was quickly identified as having come in contact with Spice and pulled aside where he was questioned and confessed to possessing the drug. This non-invasive screening method successfully prevented him from harming himself as well as his fellow residents.
IONSCAN 600 is an easy to use, portable system that can be plugged-in or operated by battery power and contains a pre-loaded library of commonly encountered drugs and narcotics. These features make it ideal for a drug treatment centre, since it can be moved around easily and operated with very little training by all personnel on-site.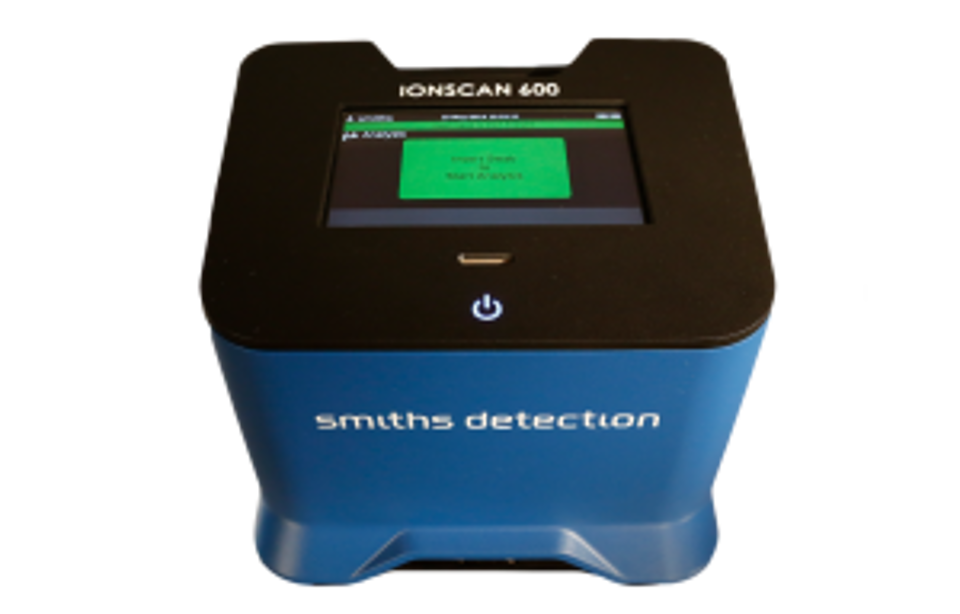 SCENARIO #2: HOMELESS SHELTERS
Janet is a 31 year old female. After losing her job and permanent housing, she was forced to sleep on the streets.
Janet has avoided homeless shelters in the past, because she sees them as unsafe. However, she knew she wouldn't be able to survive the winter outside, so she collected a few belongings and decided to seek refuge at a shelter.
Before she arrived, Janet searched through garbage cans and found a wine opener. Janet thought this common household item could be easily concealed, yet offer her protection if needed.
When Janet arrived at the homeless shelter, she expected to be patted down and have her bag rifled through. Instead, she was surprised to see the shelter had a HI-SCAN 6040C X-ray inspection system and a walkthrough metal detector. The facility's policy states that all persons entering the building must empty their pockets, remove their jackets, and place all personal belongings onto the X-ray inspection system conveyor. People are then asked to walk through a metal detector.
Janet's wine opener was quickly spotted by a security guard operating the HI-SCAN 6040C and the threat object was confiscated. She was allowed to enter the building. Even though her weapon was confiscated she felt more secure knowing that everyone inside the facility was thoroughly screened for weapons and that the facility is safer as a result.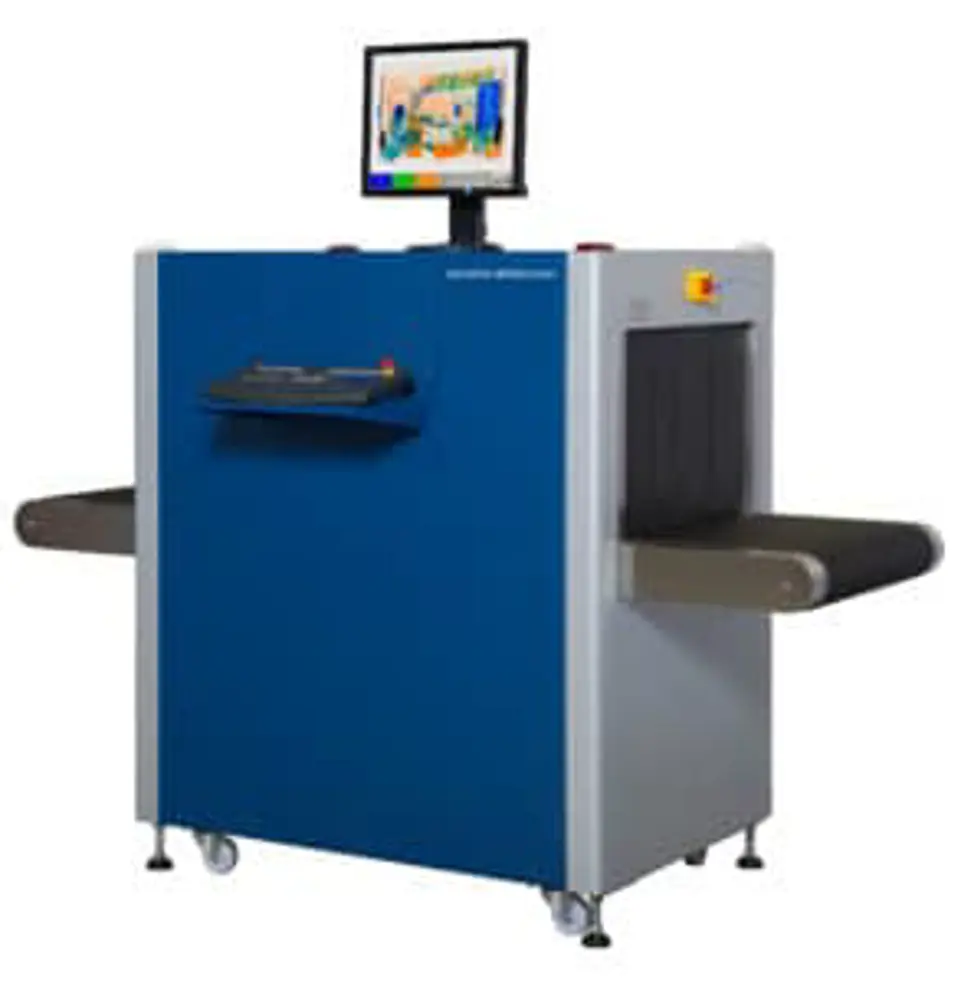 SCENARIO #3: PSYCHATRIC FACILITIES
A psychiatric facility has struggled to control unauthorized narcotic use among their patients. Hiding prescribed narcotics during supervised administration is common and patients have become increasingly skilled at hiding pills under their tongues and in their cheeks. Patients also remove narcotics from their capsules or grind tablets to conceal them and share or trade with other patients.
To combat the issue, the facility procured a Target-ID narcotics identifier. Target-ID is a lightweight, simple to use chemical identifier, designed to identify a visible amount of a suspected narcotic in one minute or less.
The instrument has a pre-loaded library of up to 2,500 narcotics and cutting agents as well as the ability to add new substances when the facility encounters them. Additionally, the facility opted to subscribe to ReachBackID, a service offered by Smiths Detection that provides 24/7/365 consultation support by a team of trained chemists and customer service staff.
The facility's Target-ID proved to be lifesaving when a 19 year old male patient fell to the ground in the common room and began convulsing. When the medical team reached the patient, it was uncertain what type of medical condition he was suffering from.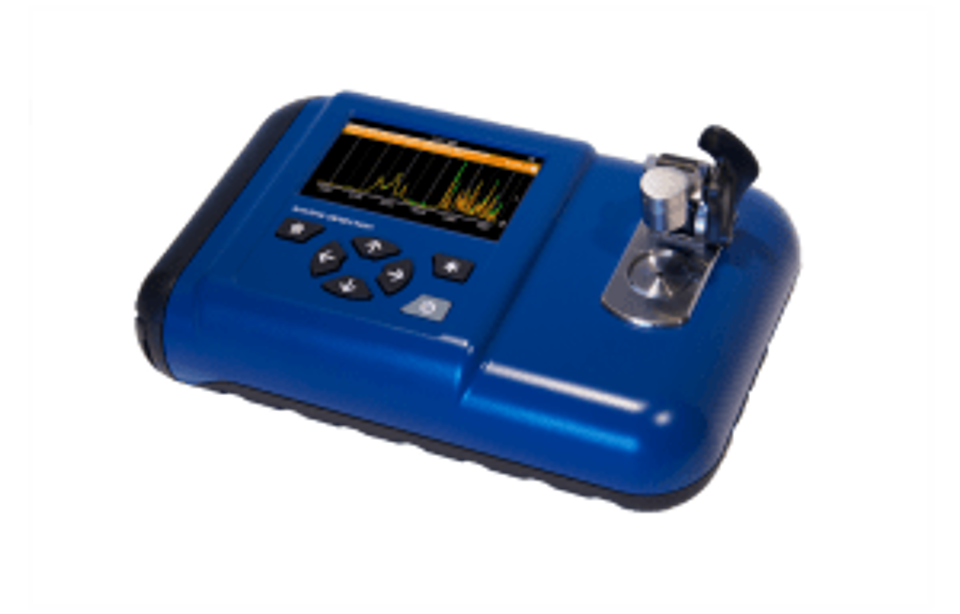 As one team member began rendering medical aid, another member spotted a folded piece of paper in his hand with a white powder inside. Not knowing what substance they were dealing with, the staff quickly evacuated the other patients from the room and donned protective gloves and masks.
Another team member retrieved the Target-ID which was used to test the unknown white powder. By placing a small amount of the powder on the Target-ID's integrated solid and liquids press and using the simple to use and interpret software interface, the staff was able to find out in 45 seconds that the substance was lorazepam. A quick check of his medical records showed that this is not one of his prescribed medications. Being that the substance was not in its original pill form, identification would have been impossible without sending a sample to an offsite drug lab, which would have taken at least 3 days to receive results from.
The young man was lucky, because on-site medical personnel where able to determine the cause of his condition, quickly rule out epilepsy and other medical conditions, and provide lifesaving treatment that counteracted the effects of the lorazepam.
SUMMARY
Facilities that specialize in health and social services may be at risk for threats from weapons, narcotics, and other contraband items brought in by residents, patients, and staff. Facility owners and operators are ultimately responsible for the safety and security of all of their occupants and can face costly fines or shutdown if safety and security issues are not addressed.
It is critical that facilities that service vulnerable populations put procedures and policies in place to screen, detect, and identify safety and security threats. While there is not one sole method that can detect and identify all threats, a comprehensive plan can be adopted to create several layers of protection.
Technology such as X-ray inspection systems, walk-through metal detectors, trace detection systems, and chemical identifiers can assist facilities by enhancing their safety and security capabilities. These technological solutions can deliver non-invasive, easy to interpret, and timely information that staff can then use to make actionable decisions.