The impact of digital transformation on airport processes, business models and passenger experience
Over the past 10 years, a number of business terms have come into common usage in the aviation industry. We now talk about the "connected traveller"; the "smart airport"; the "self-service airport"; the potential for in-terminal "location-based services"; management "process visualisation"; and "collaborative decision-making".
All of these terms relate to the ongoing digital transformation of airports which is not really a new trend but something which has been evolving for decades.  Since the first automated baggage sorting systems appeared in the 1990s and the first e-ticket was issued in 1994 (see figure 1), it has affected both the passenger journey and internal processes (see figure 2).
Figure 1: Evolution of digital transformation in passenger processes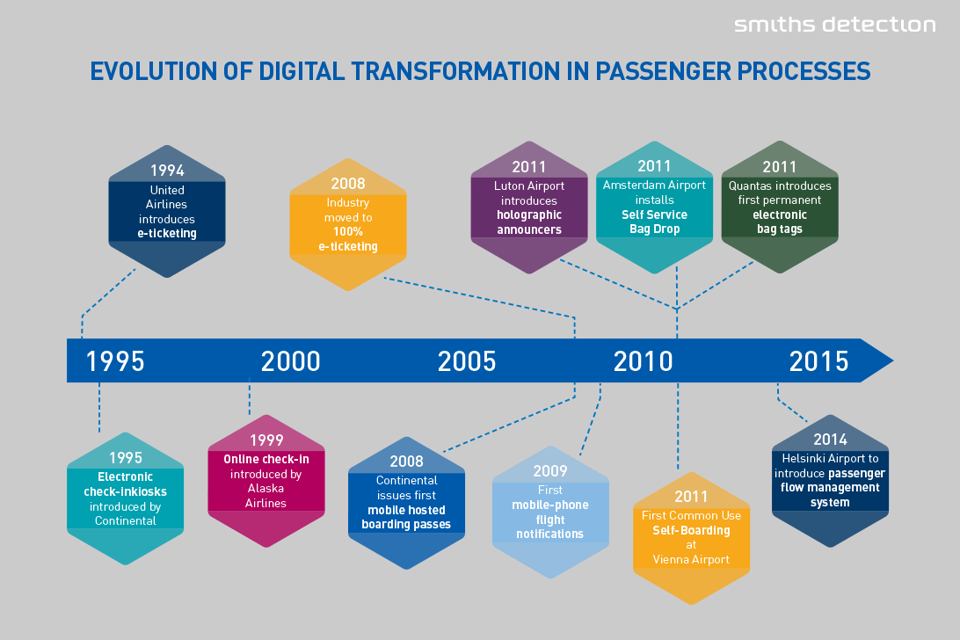 Figure 2: Evolution of digital transformation in internal airport processes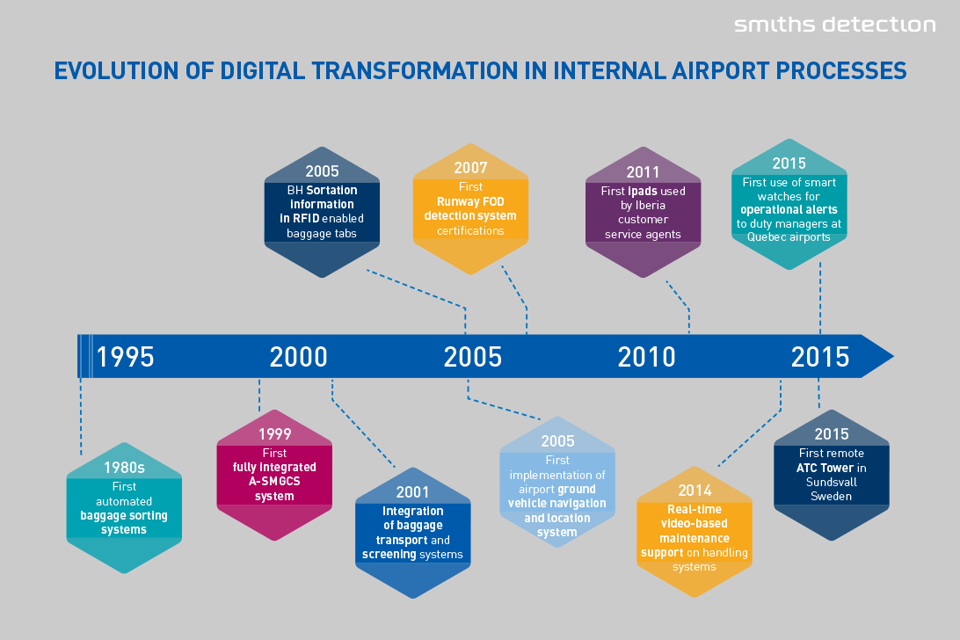 Overall, the infusion of digital technologies in aviation management and airport operations has had a positive impact for all stakeholders by supporting:
process optimisation
enhancement of non-aeronautical revenue streams, which are now becoming commercially significant for airports
introduction of new business models (e.g. Hamad International Airport offers location-based promotions to passengers walking through the terminal)
overall improvement in the passenger experience
It is now widely accepted as a disruptive force which changes management mind sets, business processes and business models, but what do we mean by digital transformation?  The concept is defined by three separate, but intertwined, drivers: Digitisation, Connectivity and Data.
Digitisation of airport processes
Digitisation of processes, products and services is not a new driver but has been around in one form or another, since the advent of the Internet. Businesses have been mostly keen to shift online and use digital marketing tools such as websites, emails and social media to communicate and manage customer relations. These tools have gradually become more sophisticated, allowing interaction with the general public and no longer confined to one-way communications.
When looking at the overall rate of digitisation adoption, airports are considered laggards compared to other industries. This is mainly due to their traditional B2B business model and heavy reliance on aeronautical revenues.  Today however, with non-aeronautical revenues becoming a driving force and passengers an increasingly important customer segment, airport digital marketing is growing more sophisticated.
Airport digitisation started with the emergence of digital marketing and the development of airport websites and e-commerce platforms. This was followed by mobile phone applications with or without interactivity and presence across the social media channels. Digital content is now acquired from airport partners or directly from a centralised database; or alternatively created by marketing teams and distributed via online and mobile media to third parties.
Digitisation has also affected in-terminal operations, with the installation of digital Flight Information Display Systems (FIDS), the proliferation of digital wayfinding signage and digital advertising screens. The most important trend is the "self-service" airport concept, which is concerned with the digitisation of every touch point on the kerb to gate passenger journey.
Going forward, self-service will initially act as a complementary service to the more traditional customer service agents, particularly acting as a service recovery option.  This complementary approach is likely to continue in airports where the priority is passenger experience rather than process efficiency. However, it will evolve as the standard in those airports which do prioritise efficiency and are capacity constrained.
It is important to note that the "Self-service Airport" is part of the wider "Smart Airport" concept, which looks at the impact of digital technologies on all internal and passenger-related processes in the airport environment. The following figure shows some of the smart airport applications available today.
Figure 3: Examples of Smart Airport Applications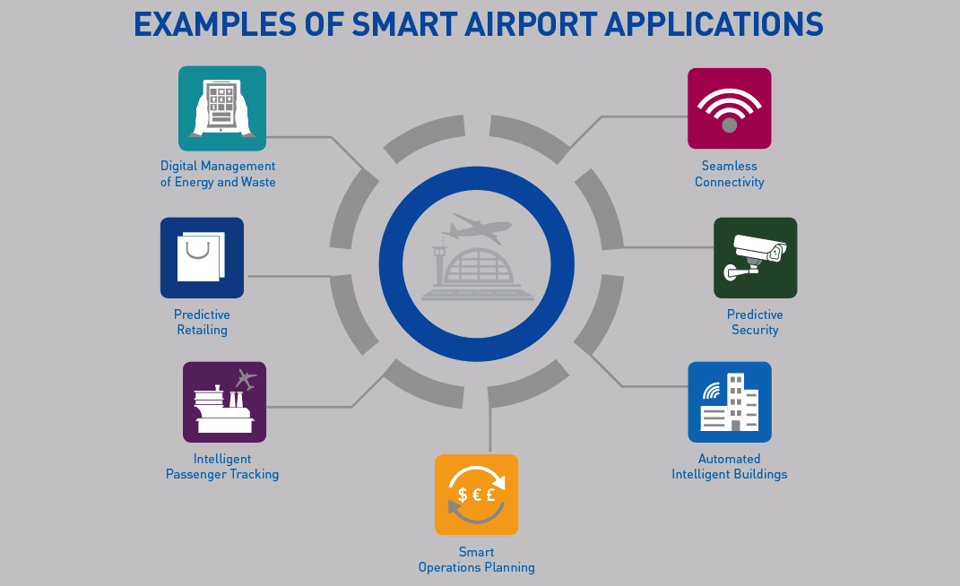 Digital transformation of airports is intensifying and manifested by digitisation, connectivity and big data trends.  The latter will be covered in Parts 2 and 3 of this series along with a detailed look at the key benefits of process optimisation, business model innovation and a better passenger experience.
Continue reading
Digitisation on Aviation Industry Part 2
Digitisation on Aviation Industry Part 3