As part of our International Women's Day celebrations at Smiths Detection, we asked five women from differing cultures to give us their thoughts on gender inequality and inspirational women.
Kerstin Adler
Smiths Detection Black Belt, Wiesbaden, Germany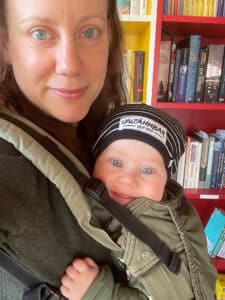 Kerstin has been with the company for three years and just returned from maternity leave in January. "Taking maternityleave at Smiths Detection was an extremely positive experience and I felt totally supported. There is even a Maternity Buddy scheme to help women move back into the working environment. When I started my career 20 years ago, things were very different and I clearly recall young male colleagues making fun of women going on maternity leave. Although things have improved, some organisations are still inflexible, forcing many women to return to part time jobs which they really don't want to do."
Working in the male dominated freight and logistics sector as a young woman, Kerstin was often harassed. "There was a constant stream of comments about my appearance which I had to brush off. I was young and to be honest, this was fairly common behaviour. The generation behind me seems more tolerant and open to diversity – even the Disney girls are changing from princesses waiting to be rescued by a prince into strong, intelligent young women."
Women I admire
"My family are from the UK and I always admired Queen Elizabeth II. She took on a monumental role as a young woman and found clever ways to deflect criticism from men. Throughout her long life she did an amazing and difficult job with decorum and style.  Michelle Obama is also an inspiration, handling her role as First Lady confidently and competently. Although she doesn't publicise it, Taylor Swift works hard behind the scenes to promote and support inclusion and diversity."
Nimisha Swamee
Program Manager, Gurgaon, India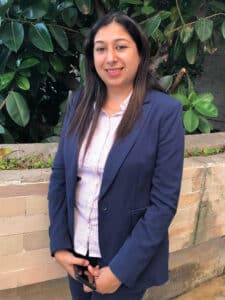 Nimisha has a background in civil engineering across a range of different organisations and joined Smiths Detection in 2022. "Historically there have been huge educational barriers for women in India but the country has come a long way and is still evolving. More and more opportunities have opened up and women are now free to choose their careers. I was fortunate that both my parents were educators and I was encouraged to take my own path."
"Civil engineering is still male dominated and I have often been the only female in my team. Women tend to choose careers based in a more comfortable office environment. In civil engineering you often work out in the field which can be tough and challenging – however, every woman choosing to take a path less travelled, opens a door for many others. I recently moved into my new role at Smiths Detection and here I have found a working environment of equality and empowerment. Leadership principles and values are continuously demonstrated on the ground."
Women I admire
"This was an easy choice – without doubt the woman I have always looked up to is my late mother. She was always there, offering her support through good times and bad and above all, trusting and believing in me when many didn't. Without her, I would not be the woman I am now and my memories of her still keep me going today."
Laurence Labbe
Executive Assistant, Vitry, France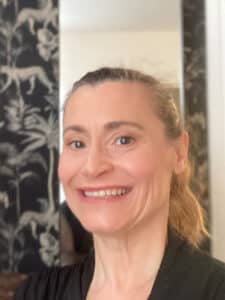 Laurence joined Smiths Detection four years ago and has had a long career in similar roles. "For me, it feels that being a mother has always been an issue. I have often been asked at interviews if I wanted children and if so, how would I arrange my life around them. If you had no children, you'd be disruptive because you would have them later; and if you were already a mother, you would still cause problems by taking time off to care for them. It's a no-win situation! It's definitely possible to succeed professionally as a working mother, but I feel the standards we're held to are not realistic. Attitudes have certainly evolved over the years, but the onus regarding childcare still seems to fall on mothers rather than fathers."
In France, childcare for infants and children up to 10 years old is largely organised and subsidised by the government. "I'm extremely lucky to work in France and for Smiths Detection. The company has always been very supportive of working mothers and keen to promote diversity.  Its policies on the growth of working from home have also made it easier to juggle work with other duties. I think everything is generally moving in the right direction – certainly my eldest daughter is very passionate about gender equality and has a keen awareness of social issues!
Women I admire
"For me, it has to be the remarkable Simone Veil – an Auschwitz survivor who became a politician, feminist and first female President of the European Parliament. She worked tirelessly to defy institutional sexism and advance women's rights in France, including pushing through important legislation on reproductive rights which is still known today as the Veil act. One of her most famous quotes is: 'My claim as a woman is that my difference is taken into account, that I am not forced to adapt to the masculine model'.
Tiffany Costanza
Program Manager, Edgewood, Maryland, USA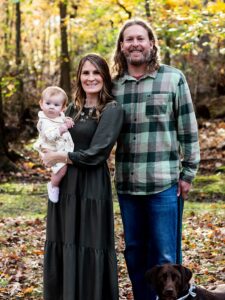 Tiffany grew up in a family of engineers and went on to study engineering at Worcester Polytechnic Institute, a private research universit
y in Massachusetts. "The ratio at Worcester was one female to four men but I really didn't experience any barriers or lack of acceptance. I went straight from education to Smiths Detection 21 years ago as a mechanical engineer. At that time, there weren't many women in engineering but it has changed significantly and our team is now a very empowering and equal group. It was a female manager and mentor that suggested I move over to program management eight years ago and I am now happy to mentor other women joining our team."
Despite having such an established career, Tiffany still felt apprehensive when she returned from maternity leave in May 2022. "There was no need to worry. Everyone welcomed me back and I have felt supported throughout. My current challenge is learning to create a new life/work balance now I have a small child. I might add my daughter is already displaying an 'engineering mind'!
Women I admire
"Definitely my mother. She worked hard looking after five children and making sure we had everything we need. As father came home, she went off to work night shifts and still there were always meals ready for us all. Having recently become a mother myself, I am even more impressed what a great job Mom did."
Charlotte Warren
Senior Manager, Training Analysis & Technical Documentation, Hemel Hempstead, UK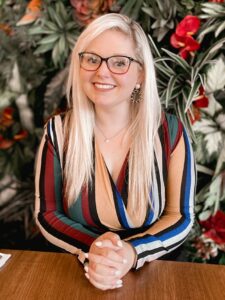 Charlotte's father was in the RAF and she was born on a military base so it's perhaps no surprise that her professional background is in the defence sector. "My experiences varied from company to company but there was always an assumption that the majority of personnel would be male. Working on naval vessels was interesting with design teams using the "default male" as the standard model. Frequently, considerations such as flushing sanitary products were missing from Technical Documentation and designing toilets or equipment proportions solely for males was common. This was not years ago but just before joining Smiths Detection in August 2022. You only need to read books such as 'Invisible Women' by Caroline Criado Perez for a plethora of other examples."
"People think these attitudes are a thing of the past however, that's not the case - although it is improving. I still feel like I have to work
 harder to prove my ability and this is especially pertinent when in a Senior Manager role. I have often had simple, basic principles carefully explained to me, despite identifying the topic as my area of expertise. Whereas this never happens to my husband who is also a Senior Manager. As a population, we are still judging people based on their age, race or gender and data shows women are still paid less than men. It's a very different story at Smiths Detection and having done my research before joining, no other employees mentioned lack of diversity or gender discrimination as an issue. I'm now delivering a training programme on stereotyping and bias across the company to further foster an inclusive workplace for all."
Women I admire
"Phaedra Gibson is an ex Royal Navy Officer and a Master Black Belt at Smiths Detection. She took a chance on me when I was very junior and I am not only grateful for this but also an admirer of her supportive and inclusive management style. Knowing she was happy with the company's values was hugely reassuring when making my own decision to join the Smiths Detection. Jacinda Ardern is also inspirational – as New Zealand Prime Minister, she was never afraid to be empathetic. She disagreed with those who called her weak and stuck to her own form of leadership. At 37 she was the world's youngest female head of government and the only one to give birth while in office. What an outstanding example for anyone wanting to juggle both motherhood and a busy, stressful career. She has often been praised for empowering women, girls, and ethnic minorities."